IPBC Partners meet in-person for the first time since 2018 and launch new High Level Ambition Group
On 22-24 February 2023, around 50 IPBC Partners gathered at UNESCO Headquarters in Paris, France.
The Dialogue was an opportunity for all Partners to reconnect, exchange and contribute to collectively shaping the Partnership's agenda and activities for the year ahead.
Emulating the initiative taken back in 2015 by the nine founding Partners to establish the International Partnership for Blue Carbon (IPBC), during the dialogue a group of Partners (France, Conservation International, Australia, Costa Rica, and Monaco) introduced  a new High Level Ambition Group (HILAG) within the Partnership, with the aim to step up ambition globally and ensure that commitments to blue carbon made in international fora translate into action on-the-ground. The HILAG was initially conceived as an initiative of France and Conservation International at the One Ocean Summit in Brest in 2022 and will now be an integral part of the IPBC and jointly coordinated by France and the IPBC Coordinator Team.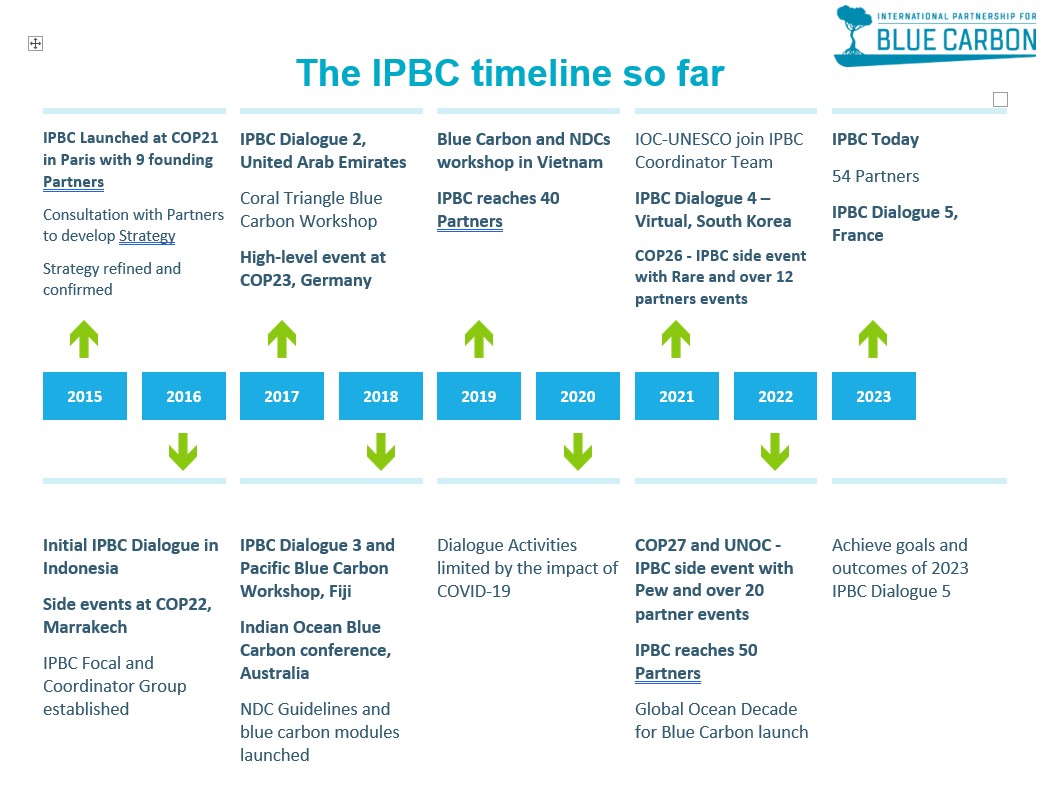 A key take-away from the Dialogue is the value of the partnership as an enabling forum for members, which has grown from 9 partners in 2015, to 54 today
The Dialogue was structured around thematic sessions corresponding to the three strategic Goals of the Partnership:
Increased international commitments to protect coastal blue carbon ecosystems (mangroves, seagrasses and tidal/salt marshes).
Improved national policies to conserve, protect and restore coastal blue carbon ecosystems.
Accelerated on-the-ground implementation of blue carbon conservation, protection, and restoration activities.
Panellists and participants exchanged on key aspects of blue carbon, including:
The state of play of blue carbon science, including the creation of a Global Ocean Decade Programme for Blue Carbon (GO-BC) and the need to extend research to emerging blue carbon ecosystems such as macroalgae and tidal flats.
The need to synergise policies at the national level, for example, climate and biodiversity strategies, to strengthen countries' capacity to account for coastal blue carbon ecosystems in national greenhouse gas inventories, and to adopt a jurisdictional and multistakeholder approach in the design of national blue carbon policies, regulations and management plans.
Access to funding, including to private sector funding, carbon credits, and blended finance mechanisms, for the implementation of blue carbon conservation and restoration projects, and the need to achieve high-quality, integrity and fairness in the blue carbon markets through concerted actions.
The 2023 IPBC Dialogue was co-hosted by the Australian Government Department of Climate Change, Energy, the Environment and Water (IPBC Coordinator), the Intergovernmental Oceanographic Commission of UNESCO (IPBC Coordinator Support) and the French Ministry of Europe and Foreign Affairs.
To stay updated on the latest news, follow the IPBC on Twitter and LinkedIn.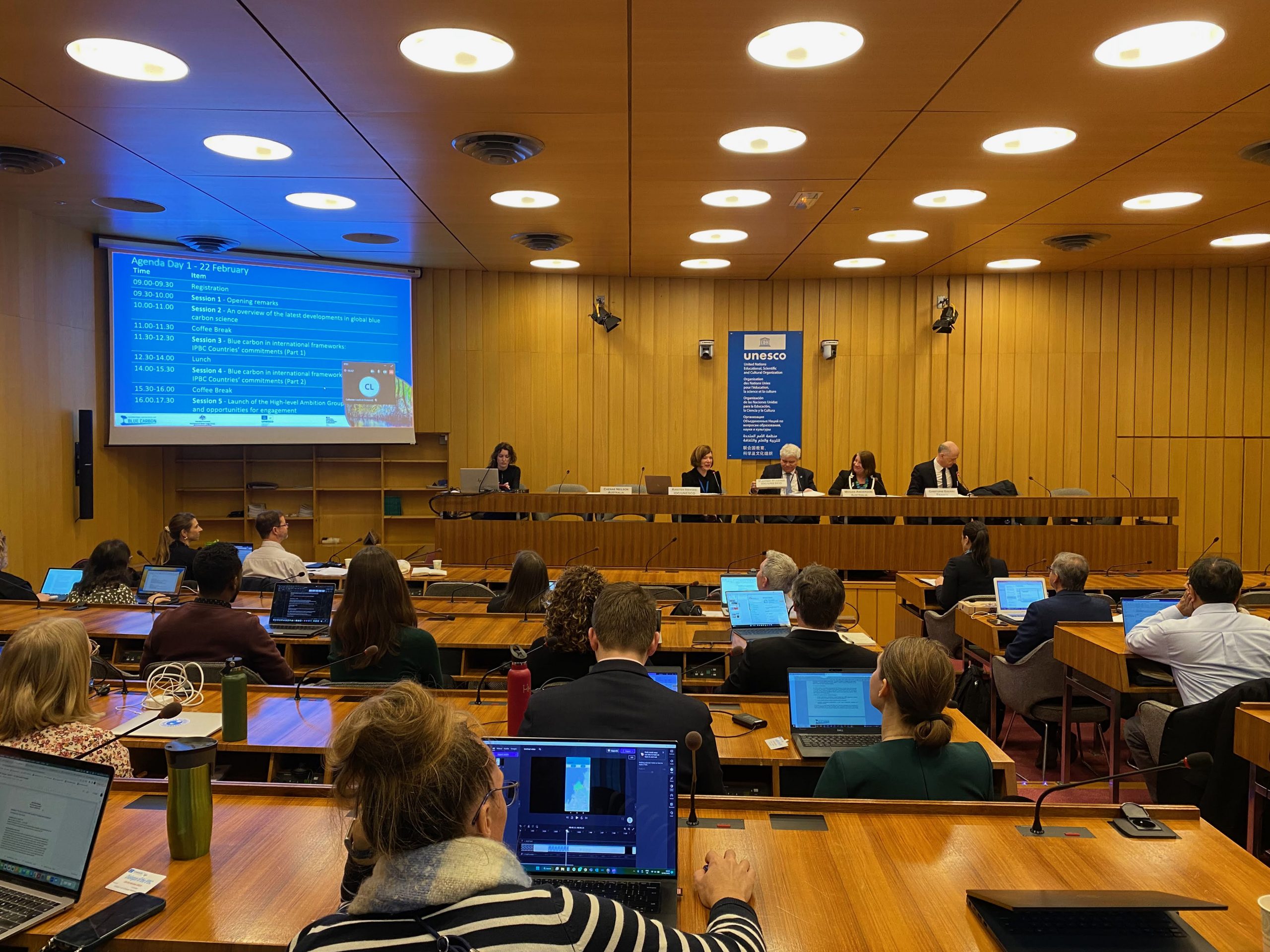 Around 80 participants from 21 countries attended the Dialogue either in-person or virtually.